Free House Plans
I know these house plans might not be the newest fangled fancy house plans. But they are good plans and might give you some ideas for your house. Best of all there are over 6 actual free house plans. Actual free floor plans are something that is hard to find on the internet.
These house floor plans came from several sources most all of them were developed in cooperation with the United States Department of Agriculture from the 1930's to the 1980's. Even though these home plans were developed 20 or even 80 years ago there are some cool house plans in the bunch. Have fun!!!!
I layed out the site out in categories. Currently these include Ranch House Plans and A-Frame House Plans. The category pages have small pictures of the Houses. The individual pages have bigger pictures of what the house in the plans looks like. Then there is a link to the free house plan in PDF form.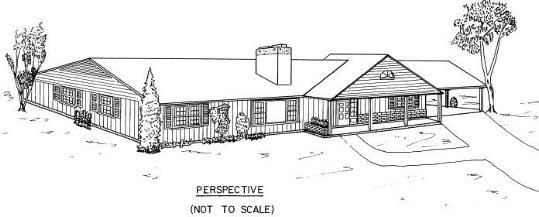 For this Free House Plan see Ranch House Plan 3 Bedroom with Carport
Disclaimer: These free house plans are presented as is and are not warrantied in any way. They need to be checked by competent house designers and builders before using. They may not be up to building codes for your area. They are mainly to give you ideas and talking points with your home designer and home builder. You agree to use these plans at your own risk.